In this issue of Education Today we have dedicated our Commitment to Excellence Award to Forest School for their unique, unparalleled teaching services and commitment to their students.

Forest School was first established in 1834, as an all-boys school. Forest School has a rich history and has flourished through the years and is now a co-educational school, encouraging young minds between the ages of 4 and 18 in personal development, academic and co-curricular activities. With just over 1,400 pupils, the school has expanded rapidly since its foundation and has further expansion on the horizon.
In a perfect location on the edge of London, Forest School is a city school surrounded by forest and nature. The school delivers unparalleled teaching services and delivers unique teaching activities, with activities as diverse as horse riding and fencing being a part of their co-curricular offering.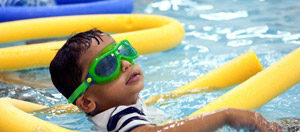 "At Forest, we teach each child as an individual and understand that everybody learns and develops at different paces. With this in mind, we encourage the learning of a variety of activities and maintain that the curriculum provides activities that are not solely based on test papers and achieving grades." Marcus Cliff Hodges, Warden (Headmaster).
The main feature of Forest School is the way it teaches its 1,400 girls and boys, called the Diamond Structure. Through this structure they teach their pupils in both single-sex and co-educational settings. How this works is the school teach boys and girls together until the age of 7, then separately from 7 to 16 and lastly re-joining them both in sixth form, from 16 to 18. The only one of its kind to implement the diamond structure within London, Forest School deems this strategic teaching choice as a beneficial way of developing young minds within a comfortable learning setting. Lessons are taught in single-sex classes in parallel with academic trips and co-curricular activities and lunch breaks mixed.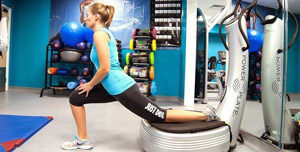 Forest School is determined to focus on the needs of the individual. Marcus Cliff Hodges says, "We like to think of our mission as growing people, teaching them skills and helping shape them into well-rounded experienced people, thus encouraging them to develop through a curriculum that they can excel in."
Recently the school gained approval for a major development which is the planned expansion of Forest Preparatory School. "We are extremely excited about the expansion as it will enable us to double our intake within our reception years and deliver state-of-the-art facilities to our pupils." James Sanderson, Head of Forest Preparatory School.
Due to be completed by September next year, the school expects there to be a plethora of benefits for pupils across the school. Included in the expansion, is the plan to expand the Prep School Building and above it, create a rooftop playground space for pupils.
For any more information, visit their website or use the contact details below:
T 020 8520 1744
admissions@forest.org.uk
www.forest.org.uk