Community Update is pleased to announce the recipient of our Commitment to Excellence Award as The White Horse, the charming Yorkshire pub serving a great selection of drinks and homemade, traditional pub food.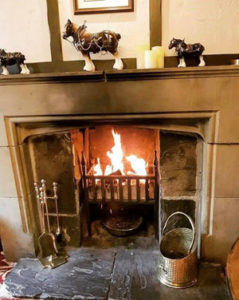 The public house is one of the great British institutions, bringing members of the community together, people from all walks of life, for well over 1,000 years. The tradition is indeed rich, with the earliest recorded pubs – some still open to this day – dating back to as early as 900 AD.
Although The White Horse was established in 2017, there is no doubt that they continue to fly the flag of British pubs by serving guests only the finest food and drinks and providing a welcoming and comforting space for members of the community to come and enjoy one another's company. Although the pub as it is now was established in 2017, the building itself dates back to the 15th Century and this aspect adds an enormous amount of richness and character to the pub, rendering it the charming establishment it is today.
The White Horse's exposed wooden beams, original stone walls and various open fires (including a beautiful wood burning range stove) create a warm and enticing atmosphere, adding to the ambiance of the pub. With the proliferation of 'chain' or franchise pubs, it is indeed refreshing to find pubs with the traditional character and ethos which has served the British public so well for so long. Boasting a large outdoor decking area perfect for sunny afternoons spent with friends old and new, the White Horse is the perfect location for both cosy winter nights and long summer days.
As the reader will know, a pub is not made great just by its building and aesthetics; it must be supplemented up with a range of quality of beverages and/or food. The team at The White Horse understand this better than anyone, which is why they stock a range of fine wines, premium gins and wonderful lagers and beers. Real ales are stocked on a rotational basis, so customers are sure to be treated to a wide range of fine tasting beers all year round.
The White Horse also pride themselves on their traditional pub food – homemade and using only fresh, local ingredients – their menu changes several times throughout the year, with specials changing weekly. The food at The White Horse really is another level to most pub food, with owner Wade working in kitchens since the age of 13, he knows what he's doing.
T 01977 550171
thewhitehorseledston@gmail.com
www.whitehorseledston.co.uk