We at Community Update are excited to announce With This Ring Cyprus as the recipient of our Commitment to Excellence Award. Specialist wedding planners dealing with all aspects of weddings, With This Ring offer bespoke, beautiful weddings in the stunning and sunny location of Cyprus.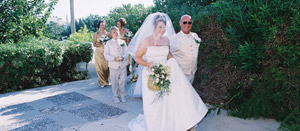 With This Ring are headed by Amanda and Sheri, two experts in their field with a truly impressive wealth of experience between them. Both passionate about what they do and both with an extensive knowledge of Cyprus – an important and essential factor with wedding planners who plan weddings abroad – Amanda and Sheri are 100% committed to planning and executing the perfect wedding for their clients, day in, day out. This is why they will only have one wedding per day, to ensure they are both on hand for the entire process. Ensuring the day is perfect is of the utmost importance to Sheri and Amanda and With This Ring.
With This Ring offer a fully comprehensive wedding planning service from confirming your chosen date and venue to guiding you through all the necessary legal paperwork to booking photographers, florists, decorations, cakes, hair & make-up, entertainment, cars & transport and more even including fireworks if you so wish! Every aspect of the wedding can be taken care of, moreover With This Ring offer complete flexibility. You can plan just the ceremony, just the reception, or both the ceremony and reception with them.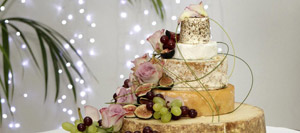 Depending on how you envisage your perfect day you can choose from churches and Chapels, Town Halls, Rustic and Traditional venues, golf resorts, hotels, beaches, yachts and luxury private villas. With This Ring also offer LGBT weddings. Not legally binding, they are every bit as special as a traditional wedding day. The sky truly is the limit for what you can do with an LGBT wedding with Sheri and Amanda.
You might think planning a wedding abroad is just adding stress to a day which is already stressful enough as it is. This is simply not true with regards to planning a wedding with With This Ring, Sheri and Amanda take that stress away. What you're left with is a truly remarkable day, which your memories of will be cherished for the rest of your life.
For more information, please get in touch on:
T 00357 9654 3090
info@withthisringcyprus.com
www.withthisringcyprus.com