Community Update is delighted to award Champagne and Strawberries Ltd Wedding Boutique with our Commitment to Excellence Award. Situated in the picturesque countryside of Lancashire, Champagne and Strawberries Ltd offer a very special service for those awaiting their special day.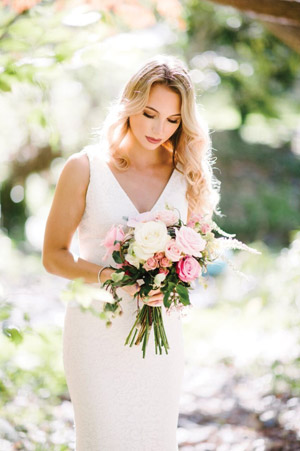 Planning for a wedding can be stressful, that's a well-known fact. But not all parts of the planning process should be. A good deal of the process should be aimed at making the bride feel very special and prepare in the proper way. That's exactly the service Champagne and Strawberries offer. They offer a range of services, specifically aimed at making the most special day of your life feel like exactly that.
Champagne and Strawberries operate by appointment only, ensuring your time in the boutique is as personal and unique as is it should be. Fear not if you aren't able to book an appointment in the normal business hours of the boutique due to other commitments. That's something Managing Director Lynn understands, and that's why the boutique operates friendly hours. This is indicative of the kind of service Lynn offers at the cosy boutique: personal, friendly and committed to providing a unique service tailored to your needs.
Offering over one-hundred bridal gowns to choose from, the boutique does not limit the amount of gowns you can try on. You'll have a full two-hour appointment to try on gowns, talk them through with your bridesmaids and Lynn (whose opinion is honest) and truly be at ease in the comforting and relaxing countryside atmosphere. These are the moments to be truly cherished; as any bride knows it's as much about the build-up as about the wedding day itself.
The boutique is not limited to just wedding gowns, however, offering a beautiful range of bridesmaids gowns and now also prom gowns. Bridesmaids gowns come in over thirty elegant colours, so you're sure to find something to match your theme. What makes Champagne and Strawberries different is not only the personal and friendly service, but the choice of gowns. With the wedding gowns ranging from size 06-40 and suiting all manner of budgets, you're all but guaranteed to find the one.
Champagne and Strawberries really does help with anything bride related in a friendly and personal manner, truly deserving of our Commitment to Excellence Award.
For more information, please get in touch on:
T +44 (0)7427 506431
www.champagneandstrawberriesltd.com