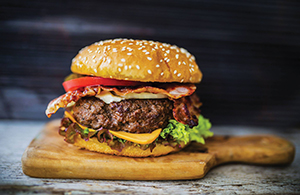 Community Update is proud to announce that The Swallowtail Restaurant & Bar has received our Restaurant of the Year award, for its Commitment to Excellent customer service and high quality food.
The restaurant is currently run by Toni, who took over in February 2018. "We undertook a small refurbishment, created new menus and things have grown from there," she said. "I've particularly got more into putting on events, which is something I'm hoping to grow even more in the future."
Based within Burnham Yacht Harbour, on the river Crouch, the restaurant is within a 10 minute walk from the pretty town centre of Burnham-on-Crouch with direct train access from London.
Its significant feature, of course, is the spectacular views across the harbour, offering the perfect setting for a dinner with friends, family or that special someone. "Our menu is made of entirely fresh and locally sourced food. We make everything ourselves; we have homemade pies and we batter our own fish. We also offer gluten free, vegetarian and vegan options, so there really is something for everyone."
Indeed, The Swallowtail Restaurant & Bar ensures it is open to everyone, remaining family friendly, dog friendly and offering elevators for disabled access. "A lot of people think we're still a private members club, but we're not. We're fully open to the public and offer a warm welcome to anyone!"
Furthermore, The Swallowtail Restaurant & Bar offers a busy and exciting calendar of events each year, including local bands, karaoke, seasonal events and a highly popular Mother's Day special. "We have lots of soul nights, which are always really popular, and we've got Irish dancers and a singer coming in for St Patrick's Day."
The establishment also offers free venue hire, and hosts weddings and parties throughout the year, as well as catering for large groups. "We're looking at getting a marquee soon, so we'll be able to host bigger weddings. We really like to do as much as we can for the customer to make their evening a night to remember!"
If you would like to find out more information on everything The Swallowtail Restaurant & Bar has to offer, head to the website or get in touch using the contact details below.
T 01621 785505
www.swallowtailrestaurant.co.uk