Community Update is delighted to announce The Fauconberg Arms as the recipient of our very own Commitment to Excellence Award. A charming and homely 17th century country inn, The Fauconberg Arms is a true gem of North Yorkshire.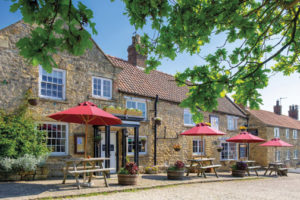 Located in the picturesque village of Coxwold, nestled away in the breathtakingly beautiful North Yorkshire Moors, The Fauconberg Arms is a bed and breakfast, pub and restaurant bringing to guests unparalleled customer service in a very special location. Whilst the inn is located away from the bustle of cities, it's very easily accessible via motorway or train.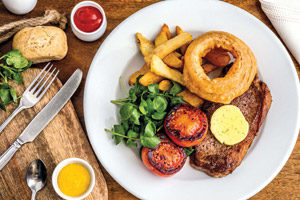 Upon entering The Fauconberg Arms you will be immediately greeted with a warm, Yorkshire smile and an even warmer atmosphere. The building itself was built in the 17th century – deserving of a place in the rich history Yorkshire is steeped in – and was in a state of disrepair when the owners took it over. With an eye for keeping the interior modern yet fitting with the age of the building, the owners oversaw a remarkable transformation, but they're not done yet. There are plans to renovate the large garden the Fauconberg Arms boasts, which promises to come into its own come summer time.
The stunning location is but one of the many attractions of the Fauconberg Arms, however, with the country inn boasting a fantastic restaurant of which the menu is ever-changing. Refreshingly, all of the food is home-cooked using only fresh, local ingredients. Seafood is delivered fresh daily from a local fish monger, updating the chefs with the seasonal catch. The result is hearty, feel-good, classic British pub food – guaranteed to put a smile on your face.
Accommodating for everyone, The Fauconberg Arm's wonderful rooms are ideal for couples seeking a romantic getaway, families, and parties of walkers, hunters and everything in-between. The rooms are fresh and light, juxtaposing nicely with the heavy stone and dark wood of the inn, and each with their own unique character. Rooms are also dog friendly.
T 0134 786 8214
reservations.fauconbergarms@gmail.com
www.fauconbergarms.com